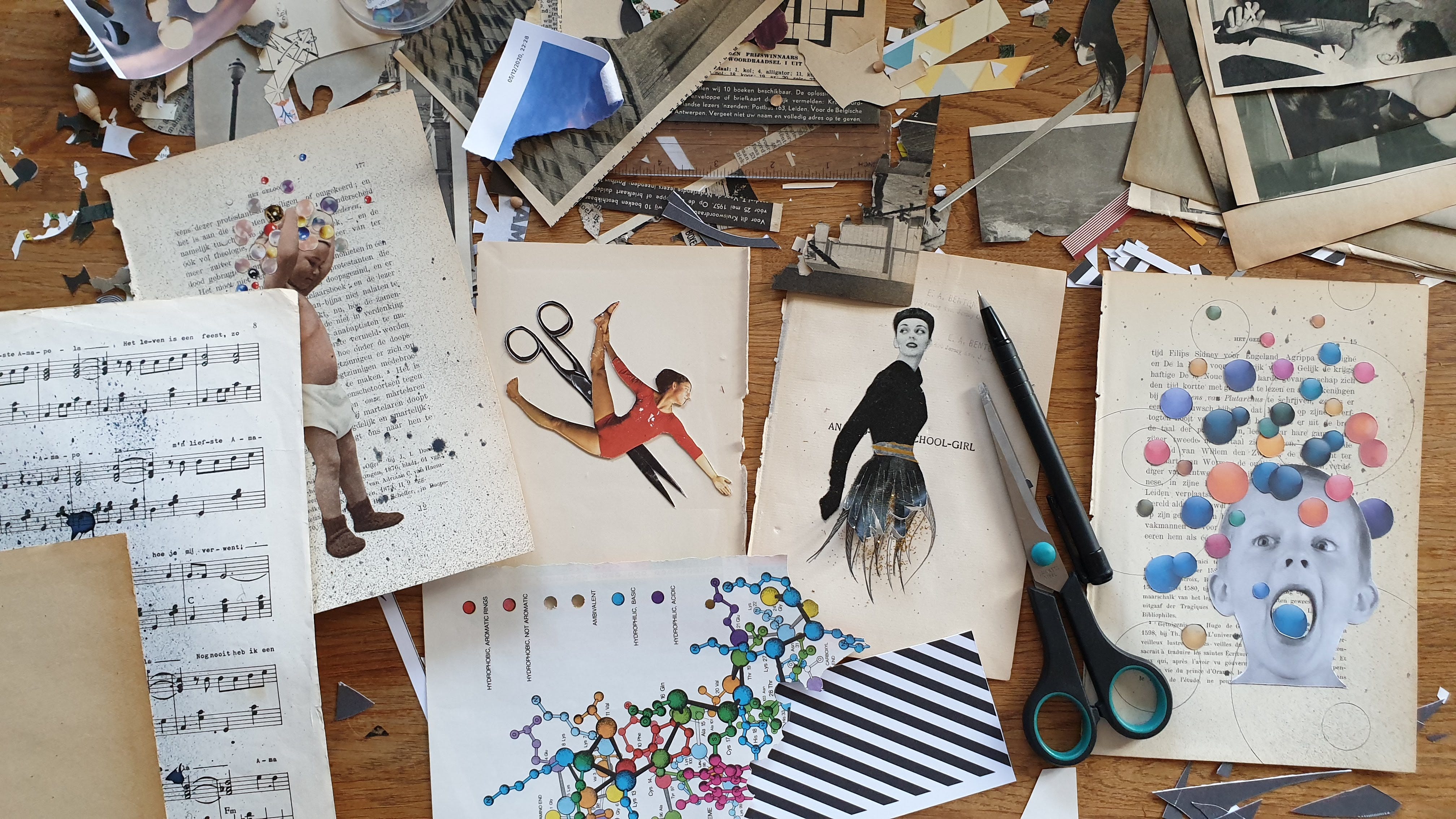 Passionate About Collage
We all have our own passions and talents. Curious about mine? Take a look around my website and you'll find out more about who I am and what I do. I hope you'll love my work!
My name is Kaya and I am a Polish collage artist currently living in Amsterdam.
I create vintage style, and nostalgic collages and like to add a modern twist to them.
In my shop, I offer my original artwork.
My Story
My love for collages started when I accidentally placed an old black and white photo of my grandmother on top of an image from a modern magazine. The whole thing suddenly transformed in front of my eyes into a fantastic piece of art. That was the moment I fell in love with collecting vintage photos and giving them new life through collages.
Fun fact, at the beginning I was making only tiny collages and that's where the name LittleThoughts came from. But with time they are becoming bigger, just like my growing passion for it.
I believe that what you focus on grows, that's why it is important to appreciate the little things in life.
My Artworks
Surreal yet recognizable, my hand-cut collages linger in a space somewhere between our past and our present. Vintage photographs and faded paper are accented by the vivid colors of modern imagery. In whimsical reimaginings of the everyday sprinkled with entrancing patterns and colorful geometries, I break apart the world we think we know. The seemingly absurd amalgamations of texts, maps, and the occasional unconventional material, such as a discarded flower or remnant of string, come together to evoke an overwhelming nostalgia giving each element of the piece a reinvigorated sense of life. My analog stylings call out to us, resonating, and channeling our contemporary sentiments of displacement, and wistfulness.
Content from Instagram post can't be displayed due to your current cookie settings. To show this content, please click "Consent & Show" to confirm that necessary data will be transferred to Instagram post to enable this service. Further information can be found in our Privacy Policy. Changed your mind? You can revoke your consent at any time via your cookie settings.
Consent & Show